Deadline: 6 June 2016
The Bureau of Educational and Cultural Affairs (ECA) of the U.S. Department of State is seeking applications U.S. public or private non-profit organization for FY 2017 Fulbright Scholar Program.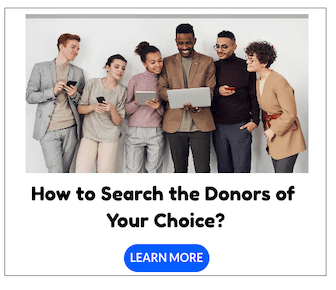 The core Fulbright U.S. and Visiting Scholar Programs annually provide approximately 810 awards to U.S. scholars and professionals to lecture and conduct research abroad and approximately 860 awards to visiting (non-U.S.) scholars to lecture and conduct research in the United States.
Scholar Program Component
Core One or Two Semester Grants
Scholar-in-Residence (SIR) Program
Junior Faculty Development Programs (JFDP)
International Education Administrators (IEA) Seminars
Fulbright Regional Network for Applied Research (NEXUS)
The Fulbright Arctic Initiative
Funding Information: The award ceiling is $5,820,000.
Proposals Priorities
A comprehensive plan to attract qualified U.S. scholars and professionals, including early career academics (those receiving doctoral degrees within the past five years).
A specific plan to reach applicants outside academia (such as attorneys, artists, journalists, and business professionals).
Strategic approaches for attracting faculty and administrators from community colleges, recognizing the importance of two-year institutions in U.S. higher education.
Proposed recruitment materials and activities, including, but not limited to, print and online content, social media, videos, conferences and campus visits, and other in-person outreach events.
A strategy for utilizing virtual recruitment tools, including videoconferences, and a roadmap for implementing a series of high-quality general information and program specific webinars for potential applicants.
Detailed plans for undertaking outreach in specific disciplines and ideas for coordinating with Fulbright commissions and U.S. embassies on outreach to U.S. scholars and academic associations.
A targeted approach for engaging Fulbright U.S. Scholar Program alumni to assist in outreach and recruitment initiatives and activities for new applicants.
A strategy for development and innovative uses of a Fulbright U.S. Scholar Program website, as well as new technologies, especially social media and other Internet-based platforms for both specific and general recruitment.
Proposals for potential partnerships with academic, non-profit, and private sector organizations to reach new audiences for the Fulbright U.S. Scholar Program.
Proposed staff travel to U.S. campuses and relevant conferences.
A plan for print and electronic recruitment and outreach publications (flyers, one-pagers, brochures, etc.).
A plan to produce major recruitment advertisements to be placed in U.S. media (both print and electronic).
Information on proposed media relations and engagement (with a special focus on proposing stories and articles to campus and local media outlets and national higher education media);
Plan for outreach to potential applicants, universities, and others;
A plan for materials for participants; and all other materials and efforts involving publicity, recruitment, and outreach.
Suggestions for successful collaboration, including recruitment synergies, with U.S. nongovernmental organizations that administer the Fulbright Student Program.
How to Apply
Interested candidates can apply via given website.
Eligible Country: United States
For more information, visit grants.gov.