Deadline: 19-Mar-23
The City of Boroondara has announced the applications for Small Grants.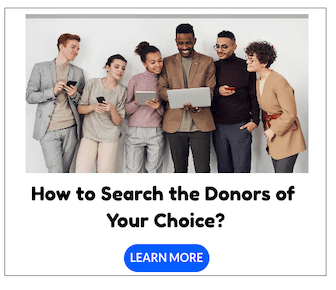 Small Grants provide a timely response of financial support for projects and equipment costs associated with the delivery of new one-off services, programs and activities that strengthen the Boroondara community.
Small Grants Funding Streams
In 2023, funding will be distributed through the following six streams:

Active Community
Creative Community
Healthy Community
Life-long Community
Sustainable Community
Vibrant Retail Precincts

Active Community: sports and recreation

This stream is available to develop recreation, sport and physical activity opportunities to meet the needs of the community (now and in the future) and enhance the functionality of public recreation spaces for a wider range of uses.
Active Community stream objectives

Provide new and innovative opportunities for local sport, physical activity and social connection.
Enhance participation in both structured (e.g. team sports) and non-structured (e.g. walking and cycling) sport and recreation opportunities for a diversity of residents.
Encourage clubs to be self-sustainable (e.g. specialist coaching clinics, sustainable sport club ideas, club governance or admin skills).

Creative Community: arts and culture

This stream is available for diverse arts and cultural programs, festivals, events and activities that articulate and enhance arts, culture and heritage practice across Boroondara.
Creative Community stream objectives

This stream supports the development and delivery of artistic and cultural activities that:
Promote health, wellbeing, safety and/or a sense of community within Boroondara.
Offer life-long learning opportunities for Boroondara's diverse community.
Develop community stakeholder relationships (including arts and cultural organisations) which promote a sense of civic pride.
Empower local community members and stakeholders to contribute to cultural experiences and occasions for, and with, the community.
Engage the community at facilities and public spaces across Boroondara.
Introduce a new or emerging art form or cultural practice to the Boroondara community.

Healthy Community: health, safety and wellbeing

This stream is available for projects and activities that promote safety, good health and wellbeing of individuals, families and community groups, across all ages, abilities and cultural backgrounds.
Healthy Community stream objectives:

Support programs and activities that promote health, wellbeing, community safety, and prevention of violence and injury.
Build connected and inclusive communities.
Offer learning opportunities for Boroondara's diverse community.

Life-long Community: opportunities for over-55s

This stream is to support opportunities for older people (aged 55 years and over) to develop opportunities that maximise older people's quality of life, social connections and ability to participate and engage in the community through the provision of programs, activities, volunteering and community sharing projects.
Life-long Community stream objectives:

Enhance older peoples' health and wellbeing and participation in the community.
Improve older peoples' access and mobility around the community.
Enhance social cohesion, promote strong community networks of mutual support and reduce social isolation.

Sustainable Community: environmental sustainability

This stream is available for projects and programs that build community capacity to live sustainably and ensure their natural environment is healthy and sustainable for future generations through the efficient use of resources, reduction in waste and the protection of their local biodiversity.
Sustainable Community stream objectives

Increase community awareness and understanding of environmental sustainability.
Showcase their natural environment as healthy and sustainable for future generations.
Build community capacity to live sustainably through efficient use of energy and water, resource recovery and/or reuse of materials, and renewable energy generation.
Support initiatives and projects that demonstrate diverse environmental sustainability benefits, including:

sustainable resource use (e.g. efficient use of energy and water, resource recovery, and renewable energy generation)
reduction of waste generated and disposed of in landfill
climate change mitigation and adaptation
biodiversity protection and enhancement
healthy waterways
sustainable transport (e.g. walking and cycling)
local and sustainable food production and distribution.

Vibrant Retail Precincts

This stream is available to eligible community organisations to deliver initiatives, projects and activities that increase the vibrancy and functionality of retail precincts, enhance a sense of community and pride, and promote a 'buy local' ethos.
Applications under this stream must be developed in consultation with, and supported by, relevant trader association/s (if not led by a trader association).
Vibrant Retail Precincts stream objectives

Increase visitation showcasing the retail precinct.
Increase spending in local business.
Strengthen the connection between people, local community groups and retail precincts.
Encourage participation in community life and enhance health and wellbeing.
Re-imagine and activate spaces to create memorable and social experiences.
Where people feel a sense of belonging.
Showcase the skills and talents of the local community.
Promote and expand the local night-time economy.
Funding Information
Up to $3,000 is available for small projects, with a maximum of $2,000 available for equipment purposes within a project or separate from a project. Professional fees and administration costs are not eligible budget items for Small Grants. Projects with professional fees and administration costs can be applied for through the Annual Grants process.
Eligibility Criteria
To be eligible for a Small Grant, your organisation must:

provide direct benefits to residents of the City of Boroondara (local organisations are prioritised)
be not-for-profit, as classified by the Australian Tax Office in the Income Tax Assessment Act (1936)
be a registered legally constituted entity (e.g. a co-operative, incorporated association or company limited by guarantee) or have an auspice (unless requesting less than $1,000)
have an Australian Business Number (ABN), or complete a Statement by Supplier form, or hold an exemption from registration
have a committee of management that accepts responsibility for the administration of the grant
hold an adequate public liability insurance policy to cover the staff, members and the general public, as appropriate
not have its own grant giving program or fundraising program that provides money to finance another organisation's community initiatives
have satisfactorily accounted to Council for the expenditure of any previous Council grants (if relevant)
comply with all other relevant Australian and Victorian legislation, including: accounting and auditing requirements; equal opportunity and antidiscrimination laws; human rights laws; privacy, confidentiality and freedom of information laws; registration or accreditation of professional employees; and preparation and dissemination of annual reports
have an adequate risk management plan in place (as required).
Exclusions
Individuals and private profit-making organisations
Applications from groups or organisations that have an operating budget over $1 million annually (organisations acting as an auspice and neighbourhood houses are exempt from this rule)
Professional fees (e.g. labour, salary, wages) and administration costs (e.g. phone calls, correspondence, stationery)
Applications from organisations or groups that own or operate poker machines, explicitly promote sports betting or meet in venues that promote gaming
Funding requests that Council considers are the funding responsibility of other levels of government
Applications from primary or secondary schools (Council encourages partnerships between schools and community organisations, but the community organisation must be the applicant)
Repeat applications in consecutive years for the same projects, activities and equipment
Applications from registered political parties
Religious projects or activities run by (or involvement with) religious groups seeking to promote their spiritual beliefs
Projects that seek to lobby the local, state or federal governments about particular laws, policies, practices or decisions of governments
Projects or activities that have already started or have been completed (no retrospective funding)
Funding of competitions, prizes, sponsorships, donations or gifts
New building works, capital improvements, facility maintenance or fixed assets (e.g. air conditioners, shade sails, cubby houses and sheds)
Projects that have been or are being funded by other parts of Council
Operational expenses such as insurance and rental subsidies
Interstate or overseas travel.
For more information, visit Small Grants.