Deadline: 01-Mar-23
The Wellington Shire Council has launched the applications for Community Assistance Grants that aim to build community capacity by encouraging participation, promoting inclusion, growing partnerships, providing learning opportunities and supporting social connectedness.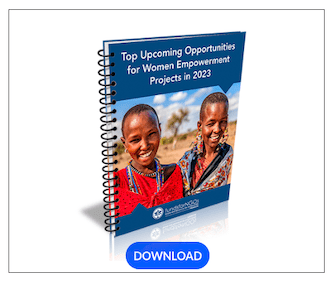 These grants encourage the utilisation and activation of their open spaces, community and cultural facilities.
It aims to build community capacity by encouraging:
Participation and inclusion
Growing community partnerships
Providing learning opportunities
Supporting social connectedness, and
Activating their community spaces such as parks, halls and other facilities.
Funding Information
Community Assistance Grant applications are made available for not-for-profit community groups looking for funding of $2,501 – $6,000.
Eligibility Criteria
After reading the funding guidelines, please contact the Grants Officer 1300 366 244 to seek feedback on your proposal. This will ensure you are eligible to apply, and your application meets the guidelines.
Grants are available to not for profit community groups operating in the Wellington Shire.
Schools are not eligible to be an applicant, however, can be a community partner in project proposal.
Grants are available to Volunteer groups associated with Schools are eligible to apply, applicants will be required to demonstrate the benefits and outcomes to the broad community outside the school community.
Applicants must be incorporated bodies or have an established legal entity. If your organisation is not incorporated or doesn't have an ABN, you will be required to provide the details of an auspice organisation. The auspice organisation will receive the grant funding on your behalf and will ultimately be responsible for the Acquittal Report.
If your organisation is incorporated but does not have an ABN, a 'Statement by a Supplier – Reason for Not Quoting an ABN' form must be included with your funding agreement. This form is available from the Australian Tax Office website
Activities must be administered in the Wellington Shire, please note activities at licensed venues, applicants will be asked to demonstrate that there is no appropriate alternative venue and that they have considered the potential impact to participants.
Applicants who have previously been successful in receiving funding MUST have completed all Acquittal Reports and complied with Council requirements prior to being considered for the current funding round.
All applicants must provide a copy of a current Public Liability Insurance certificate of currency with activity/event details, where applicable. (For an event the P/L certificate of currency must include the event name, date and location).
All activities MUST align with Key Council Plans and Strategies:

Wellington Shire Council's Plan 2021-25
Healthy Wellington 2021-2025
Sustainability Strategy 2020-25

All activities must ensure inclusivity, social connectedness and accessibility has been considered.
All activities are encouraged to consider the waste that will be produced through delivering their grant outcomes and have appropriate measures in place to manage waste.
Multiple applications for the same activity will not be accepted.
A limit of two Community Assistance Grant applications per round (2 rounds per financial year) for different activities will be accepted, although applicants must prioritise applications before submission.
Applications must be completed in full and have sufficient evidence to make a reasonable assessment of the application. Council reserves the right to further investigate aspects of the application. Applications and Acquittal Reports must be on the correct form.
Where possible, the goods and services used in the funded activity (suppliers and contractors) be sourced from within the Wellington Shire.
Activities that are primarily for the purpose of fundraising will be required to demonstrate the Community benefits in addition to the fundraising outcome.
No set amount of contribution will be required. A contribution (monetary, donated or volunteer labour) will assist with assessment. Applicants will be required to identify their contribution capacity.
For all expenditure items of $1,000 or more you must include a quote or evidence of the item cost.
Applications deemed to be for commercial benefit will not be considered. This will be determined on a case-by-case basis. This will include applications where the main beneficiary is a business.
Funding must not be regarded as a recurrent commitment from Council. There is no guarantee a recurring activity will be funded in the future. Funding is limited.
The applicant is responsible for all ongoing maintenance and running costs of any equipment purchases resulting from a successful application.
Council may reduce the amount allocated to you if the funding applied for is considered unsubstantiated and/or excessive.
Council may reduce the amount allocated to you if the funding round is oversubscribed; additionally, if Council is aware of an alternative option available to you, it will recommend it as an alternative to funding.
Successful applicants will be required to complete a Funding Agreement, which includes the conditions of grant funding. You may also be asked to comply with additional conditions.
You are required to acknowledge Wellington Shire Council's support of your activity as specified in the Funding Agreement
Funding must be returned if the activity is not completed in line with the Funding Agreement. Any excess funding must be returned.
Wellington Shire Council is committed to upholding the Human Rights principles as outlined in the Charter of Human Rights and Responsibilities Act 2006 (Vic) and has referred to Council's Human Rights Policy to develop the WSC CAG program Guidelines and Assessment Criteria.
Applications must be completed and returned by 4.00pm on Wednesday 1 March 2023. The closing date will apply for all applications. No late applications will be accepted.
You will be notified via SmartyGrants of the outcome of your grant by 20 May 2023. You are welcome to contact the Grants Officer for further feedback. Please note once a completed Funding Agreement is received it can take up to six weeks for the funding to arrive in your bank.
Activities must commence after 1 June 2023 and take place by 30 June 2024. Acquittal Report forms must be submitted to Council within 8 weeks of the activity completion.
For more information, visit Community Assistance Grants.