Deadline: 28 February 2017
The European Commission is currently seeking proposals for its program entitled "Integration of Third-Country Nationals".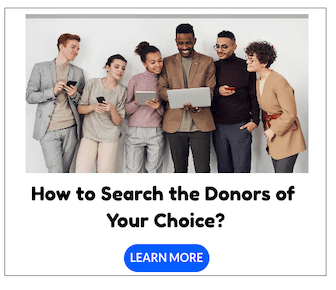 The European Union's objective is to constitute an area of freedom, security and justice should be achieved, inter alia, through common measures framing a policy on asylum and immigration, based on solidarity between Member States, which is fair towards third countries and their nationals.
Priority Areas
Project applications submitted under the present Call for Proposals must address at least one of the following priorities:
In the evaluation of projects, the inclusion of the gender dimension through specific action empowering women or creating conditions for their active participation will be considered favourably. This needs to be clearly demonstrated through specific objectives and targets.
Pre-departure and post-arrival support for the integration of persons in need of international protection who are being relocated within the EU or resettled from a third country. Funding will be available for the following activities to integrate persons in need of international protection who have been relocated from another Member State or resettled from outside the EU:

for people resettled from outside the EU – clearly linked pre-departure and post‑arrival activities;
for people relocated from another Member State – post‑arrival activities building on pre‑departure information activities; and
activities to prepare host communities for the arrival of relocated or resettled people.
Objectives
The AMIF Regulation sets out four specific objectives, respectively to:
strengthen and develop all aspects of the Common European Asylum System, including its external dimension;
support legal migration to the Member States in accordance with their economic and social needs, such as labour market needs, while safeguarding the integrity of the immigration systems of Member States, and to promote the effective integration of third-country nationals;
enhance fair and effective return strategies in the Member States which contribute to combating illegal immigration, with an emphasis on sustainability of return and effective readmission in the countries of origin and transit;
enhance solidarity and responsibility-sharing between the Member States, in particular towards those most affected by migration and asylum flows, including through practical cooperation.
Eligible Activities
The following types of activities are eligible under this Call for Proposals:
the furthering of Union cooperation in implementing Union law and in sharing best practices in the field of asylum, notably on resettlement and the transfer of applicants for and/or beneficiaries of international protection from one Member State to another, including through networking and exchanging information, on legal migration, on integration of third-country nationals, including arrival support and coordination activities to promote resettlement with the local communities that are to welcome resettled refugees, and on return;
the setting-up of transnational cooperation networks and pilot projects, including innovative projects, based on transnational partnerships between bodies located in two or more Member States designed to stimulate innovation and to facilitate exchanges of experiences and best practices;
studies and research on possible new forms of Union cooperation in the field of asylum, immigration, integration and return and relevant Union law, the dissemination and exchange of information on best practices and on all other aspects of asylum, immigration, integration and return policies, including corporate communication on the political priorities of the Union;
the development and application by Member States of common statistical tools, methods and indicators for measuring policy developments in the field of asylum, legal migration and integration and return;
preparatory, monitoring, administrative and technical support and the development of an evaluation mechanism required to implement the policies on asylum and immigration;
Funds Available
The total budget earmarked for the co-financing of projects is estimated at EUR 17 604 000.
Eligibility Criteria
In order to be eligible for a grant, the Applicant and the Co-applicants must be:
legal persons; applications from natural persons are not eligible;
a public body (including local authorities, public employment services, youth services and education institutions), a non-profit-making private entity, or an international organisation.
a for-profit entity may only participate as co-applicant and not as coordinator. Its participation must be strictly on a non-profit basis;
established in a Member State of the European Union participating in the AMIF instrument.
International organisations may be established outside of the EU Member States participating in the AMIF instrument.
In order to be eligible for a grant, applications must be:
transnational, i.e. involving at least three entities established in at least two different EU Member States participating in the AMIF instrument;
seeking EU co-funding equal to or more than EUR 450 000 and equal to or less than EUR 750 000.
activities must not have started prior to the date of submission of the grant application.
Union agencies can be neither Applicants nor Co-applicants.
How to Apply
Applicants must submit applications online via given website.
Eligible Countries: Albania, Andorra, Armenia, Austria, Azerbaijan, Belgium, Bosnia and Herzegovina, Bulgaria, Croatia, Cyprus, Czech Republic, Estonia, Finland, France, Georgia, Germany, Greece, Hungary, Iceland, Ireland, Italy, Latvia, Liechtenstein, Lithuania, Luxembourg, Malta, Republic of Moldova, Monaco, Montenegro, Netherlands, Norway, Poland, Portugal, Romania, Russian Federation, San Marino, Serbia, Slovak Republic, Slovenia, Spain, Sweden, Switzerland, "The former Yugoslav Republic of Macedonia", Turkey, Ukraine, United Kingdom.
For more information, please visit Call for Proposals.