Deadline: 4-Mar-23
The Department of State's Bureau of International Security and Nonproliferation, Office of Export Control Cooperation (ISN/ECC) is pleased to announce a new funding opportunity through this Notice of Funding Opportunity (NOFO).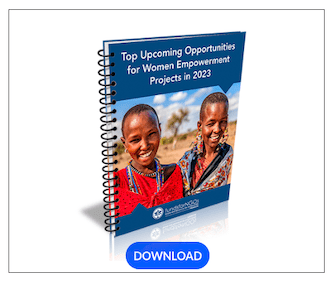 Under this NOFO, ISN/ECC seeks proposals to advance U.S. foreign policy and national security priorities by supporting initiatives that make decision-making structures and processes in fragile, conflict, or crisis-affected contexts more reflective of and responsive to the needs and perspectives of partner states to ensure strategic trade control systems meet international standards and by engaging on bilateral, regional and multilateral levels with foreign governments to aid in the establishment of independent capabilities to regulate transfers of weapons of mass destruction, WMD-related items, conventional arms, and related dual-use items, and to detect, interdict, investigate, and prosecute illicit transfers of such items.
Details
STC Strengthening in Cambodia, Laos, and Thailand

Approximate amount available $429,630

Cambodia: Cambodia is exposed to proliferation risks due to its strategic location in Southeast Asia and is vulnerable to the transit and transshipment of illicit goods. Although Cambodia is not an exporter of nor is known to produce any dual-use or proliferation-sensitivecommodities, its proximity to other countries with developed strategic industries creates a potential proliferation risk.
Laos: Laos is neither an exporter nor a producer of dual-use or proliferation-sensitivecommodities; however, its proximity to other countries with developed strategic industries creates a potential proliferation risk.
Thailand: Thailand is a regional shipping hub in SE Asia with a deep seaport in Laem Chabang, international airports in Bangkok, and position as a major transit/transshipment hub for land-based and riverine trade with Mekong countries.

STC Strengthening in Philippines

Approximate amount available $543,210

The Philippines is a maritime transit/transshipment hub for legitimate commercial and illicit goods and has a growing strategic goods industry sector. The semiconductor and electronics industry manufactures 62% of Philippine exports, has more than 500 active companies, and employs 3.2 million people.

STC Strengthening in Vietnam

Approximate amount available $395,062

Vietnam presents proliferation risks given its lack of a STM system compounded by its growing status as a regional transit-transshipment hub for proliferation-sensitive items and producer of dual-use/strategic goods and technologies, including semiconductors.
Eligibility Criteria
Applicants should be knowledgeable of existing strategic trade control programs and best practices, including programs funded by the U.S. Government in this area, and current international trends and developments, in order to capitalize on ongoing work, and not duplicate efforts.
Applications by organizations, which do not meet the eligibility by the time of the application deadline, will result the application not being reviewed.
Eligibility for this NOFO is limited to educational and research institutions and U.S. not-for-profit/non-governmental organizations (NGOs) subject to section 501 (c) (3) of the U.S. tax code, foreign educational and research institutions, Domestic & Foreign For-Profit Organizations (must waive fee/profit) and foreign not-for-profits/NGOs and international NGOs and PIOs.
Domestic & Foreign For-Profit organizations are eligible to apply. For-profit organizations applying to this NOFO will agree to forgo their profit margins to be eligible for this competition.
Cost-Sharing or Matching: Providing cost sharing, matching, or cost participation is not an eligibility requirement for this NOFO.
For more information, visit Grants.gov.