Deadline: 23-Mar-23
Groundswell under its First Grant Round is offering 5 major grants of $40,000 in core, untied funding to high impact, strategic climate action that is working to rapidly achieve major outcomes for decarbonisation and climate justice.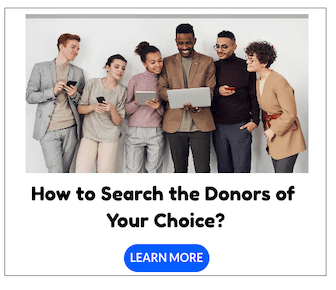 What kind of climate action do they fund?
The grants fund strategic climate advocacy to shift power, politics and legislation for decisive, rapid and just greenhouse gas emissions reductions this decade.
The climate crisis is here, now. Without urgent intervention, the current trajectory of rising emissions will result in the Earth's climate reaching irreversible tipping points, eroding the foundations of human health and food security, and causing devastation at home and around the world. Scientists tell us that unless they cut greenhouse gas emissions 75% before 2030, they risk locking in a 2 degree warmer future and catastrophic climate impacts for the kids and generations to come.
So, the mandate at Groundswell is to fund effective climate advocacy in Australia to change systems, not just symptoms.
They fund advocacy that:

Builds the movement – activates new and strategic demographics or sectors to get involved in tackling the climate crisis;
Changes the story – builds urgency for stronger action from trusted voices in the community;
Shifts the money – dries up the pipeline of funding to fossil fuel companies;
Changes the politics – enables greater leadership within state and federal Governments.

Groundswell acknowledges that supporting and resourcing First Nations people to continue to care for and protect Country is a fundamental and urgent climate solution. They strongly encourage Aboriginal and Torres Strait Islander people and organisations to apply for the climate action grants.
Funding Information
5 major grants of $40,000 in core.
Criteria
The funding mission focusses on advocacy targeting rapid decarbonisation (deeply and urgently reducing carbon emissions) and climate justice.
They know that conservation and restoration are critical factors in solving the climate crisis, however Groundswell funding is targeted specifically at advocacy work.
They are open to all applications, but are conscious that small to medium sized organisations have the least access to major donors and large donor databases, so these sized organisations (under $5 million revenue a year) are strongly encouraged to apply.
Please note they do not offer funding to for-profit organisations or businesses.
Please note they can only make grants to Deductible Gift Recipient 1 entities, or organisations that have a partnership agreement with a DGR1 entity.
At this stage, only organisations and campaigns within the Australia Pacific region are eligible to apply for funding.
Please note although they recognise plastic pollution is an important issue to solve, it is outside of the funding mission which focusses on decarbonisation and climate justice.
For more information, visit Groundswell.