Deadline: 25-Nov-22
The Highland Family Recovery Initiative Fund (HFRIF) is offering one-off grants of up to £1000 to groups or projects that support families affected by alcohol and drugs in the Scottish Highlands.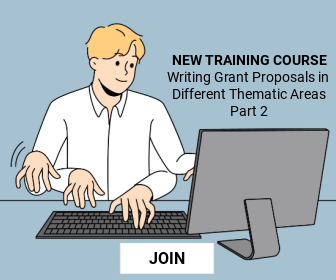 The overall aim of the HFRIF is to better support family members affected by someone else's alcohol or other drug use. The Fund will support the development of independent local groups and projects to establish and grow more family-focused recovery opportunities to build on the learning from the Highland FARI project.
The Highland Family Recovery Initiative Fund is funded by the Highland Alcohol and Drugs Partnership (HADP) and will be supported and administered by Scottish Families Affected by Alcohol and Drugs.
Highland FARI (Families Are Recognised and Included) Project Recommendations
Bereavement support for families affected by alcohol and drug-related deaths in the Highlands. Many of thisurvey participants spoke of losing loved ones and people they knew to a drug or alcohol-related death.
Promotion of existing support and services is needed across the Highlands. Lack of awareness of what services are available was one of the strongest findings from both the community survey and the interviews.
Activities to reduce stigma and stigmatising language toward people, families and communities affected by harmful alcohol or drug use. (Highland ADP have set up the Highland ADP People First Language Matters Partnership Pledge: click here for more information and an application form.
Dedicated Peer Support Workers to extend family support to more parts of the Highlands.
Evidence-based practice support is recommended for family members to help them cope with their circumstances and improve confidence.  Examples of evidence-based support include 'SMART Friends and Family' and 'CRAFT' (Community Reinforcement and Family Training).
Increasing opportunities for Advocacy. An advocacy project specifically for family members would help to ensure families voices are heard by services.
Accessibility, transport and choice should be a priority. Services must be accessible to families all over the Highlands. People must be supported to access services out with their local area, and provision must be increased beyond Inverness.
Early-intervention and community-based initiatives in the Highlands, including diversionary activities for young people and young adults.
Funding Information
What can the funding support?
The Highland Family Recovery Initiative Fund can support a variety of activities. Here are some examples:

Set up Costs: To cover the set-up costs for a new family support group.
Running Costs: To assist withgroup running costs such as room hire, heating and lighting.
Training: To pay for training relevant to setting up and running a support group.
Events: To meet the cost of organising family support events.
Marketing: To raise awareness of your group and its activities.
Travel: To enable group members to travel to events locally or nationally.
Activities: To fund activity costs such as paying people to run group sessions.
Networking: To link with other groups and share ideas locally and nationally.
Eligibility Criteria
To apply to the fund your group or project will need:

2 or more individuals who have an aspiration to change the lives of people who are affected by someone else's alcohol or other drug use
An organisational bank account (the grant will be paid by BACs)
An annual income of less than £100,000
This fund is specifically aimed at groups offering support for families
The fund welcomes applications from all communities and all areas of the Scottish Highlands
If you are an un-constituted group, or you are thinking of starting a new group, and you do not have an organisational bank account, you may be able to apply with the help of a partner organisation.
They will advise the Highland Alcohol and Drug Partnership (HADP) that you have made an application to this fund.
For more information, visit https://www.sfad.org.uk/highland-family-recovery-initiative-fund