Deadline: 22-May-23
Applications are now open for Second Edition of Intervention Projects under the Active Citizens Fund for Regional Programme.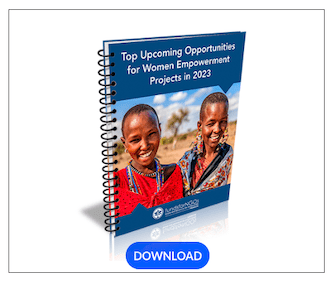 The Operator of the Active Citizens Fund – Regional Programme (ACF Regional, ACFR), i.e. the consortium made up of the Foundation in Support for Local Democracy (leader), the Education for Democracy Foundation, and the Information Society Development Foundation, issues the ongoing call for intervention projects. The Active Citizens Fund – Regional Programme is funded by Iceland, Liechtenstein and Norway through the EEA Grants and Norway Grants.
Objective
The objective behind the call for intervention projects is to fund activities which constitute a rapid civic response to crisis situations identified by Applicants, i.e. a sudden change in the social situation or growing problems affecting a specific target group. The planned intervention should respond to specific, urgent problems and provide solutions which are implementable and can bring results within three (3) to eight (8) months.
Focus Areas
Increased support for human rights:

raise awareness about human rights and equal treatment;
counteract and prevent human right violations and all other forms of discrimination;
provide support to those suffering from human right violations and/or discrimination.

Vulnerable groups empowered:

raise awareness about the needs of minority group members and those at risk of social exclusion;
raise awareness of social inequalities;
accelerate social integration;
empower minority group members and people at risk of social exclusion.

Strengthened democratic culture and civic awareness:

show how non-governmental organisations impact the development of local communities and democratic culture;
strengthen civil society;
increase the significance of citizenship education;
expand cooperation and partnerships at local and regional level;
enhance critical thinking skills;
strengthen watchdogs;
disseminate knowledge on climate change;
facilitate advocacy for social causes.
Priorities
Increased support for human rights:

Actions involving migrants and refugees
Actions supporting LGBT+ persons
Anti-discrimination actions

Vulnerable groups empowered:

Counteracting domestic violence

Strengthened democratic culture and civic awareness:

Watchdog activity
Ensuring residents participation in policy-making at local level
Funding Information
The total allocation earmarked for quick response (intervention) grants is EUR 596,581.97, of which EUR 292,593.39 is allotted to the first round, and EUR 303,988.58 to the second round.
There is one type of quick response (intervention) grants available:

minimum grant amount: EUR 6,000
maximum grant amount: EUR 15,000
implementation period: 3 to 8 months,
co-financing: optional,
Applicants may apply for additional funding towards bilateral cooperation with Donor State entities: up to 15% of the basic grant amount (up to EUR 2,250).

The following amounts are allotted to particular support areas corresponding to the Program's outcomes:

Outcome 1. Increased support for human rights: EUR 290,176.97
Outcome 2. Vulnerable groups are empowered: EUR 78,555
Outcome 3. Strengthened democratic culture and civic awareness: EUR 227,850
Eligible Projects
Increased support for human rights:

better understanding of the principles behind human rights and equal treatment, of how they are related, and how they impact everyone's every-day life – not just particular communities or target groups, but also their leaders and those acting to the benefit of such communities (activists, public officials, social workers, etc.);
limiting the impact and weight of stereotypes, prejudice, discrimination, hate speech, and disinformation in the area of human rights and equal treatment, which includes challenging the belief that human right and equal treatment principles are being used to fight for unearned privilege;
appreciating and recognising human rights as a vital factor which impacts national decision-making;
improving the skills of individuals, non-governmental organisations, and public institutions acting for human rights and equal treatment (project beneficiaries other than representatives/employees of project promoters);
increasing the number of sectoral and cross-sectoral actions for human rights and equal treatment;
reducing the number and severity of human right violations, and ensuring equal treatment of victims.

Vulnerable groups empowered:

raising citizen awareness of and empathy for social inequalities and the problems experienced by vulnerable groups;
boosting social integration and reducing exclusion by taking high-quality educational and development actions, as well as developing and promoting models of effective collaboration for diversity and counteracting exclusion at local, regional, and national levels;
empowering those at risk of social exclusion by strengthening their voice, ensuring representation and advocacy which impact social policy at both local and national levels.

Strengthened democratic culture and civic awareness:

fuller, deeper understanding of the meaning and importance of democratic mechanisms in decision-making, especially amid crisis;
giving project participants opportunities for a personal and positive experience of participating in democratic decision-making at local level and/or acting for the common good;
disseminating knowledge on tools and procedures of democratic decision-making, as well as the skill of using them in practice;
promoting a conciliatory approach to resolving local issues, creating space for discussions, debates, and dialogue;
raising awareness about the significance and role of information, and enhancing competences related to verification and interpretation of information obtained from different sources;
promoting democratic practices in existing local institutions, such as units of local government, other public institutions, non-governmental organisations and informal groups;
increasing direct involvement of members/local residents in impacting local policy;
building involvement in actions for the community (citizenship education, trust, dialogue), bolster a sense of agency, ensure stronger citizen involvement (also in every-day matters) and community mobilisation, promote volunteering and acting pro publico bono;
facilitating cooperation between local stakeholders, i.a. for deepening processes of social integration;
obtaining social competences, indispensable for active involvement in social life.
Eligibility Criteria
Applicants, i.e. entities who intend to submit applications independently or assume the role of partnership leaders, must meet the following criteria:
they are registered with the National Court Register (KRS), entered into the register of ordinary associations or the register of Rural Housewives Circles maintained by the President of the Agency for Restructuring and Modernisation of Agriculture (ARiMR);
they are capable of presenting their financial statements prior to signing the grant agreement or, if they are not required to draft financial statements, a comprehensive summary of revenue and expenditure for the last reporting year (in the case of organisations operating for less than 12 months – a summary of revenue and expenditure for their period of operation);
they are independent of local, regional and central authorities, public entities, political parties and for-profit entities;
they do not seek to generate profit, and – if they pursue business activity – any profit made is allocated to the objects and aims listed in their memorandum of association;
they act for the common good, not only to the benefit of its members;
they act for the public interest, are driven by democratic values, and respect human rights;
no application for declaring bankruptcy has been filed against the Applicant, the Applicant is not in liquidation or receivership, has not suspended activity and there are no similar proceedings pending against the Applicant;
they are not in arrears with public-law payments payable to the Tax Office (US) or Social Insurance Institution (ZUS);
no governing body member has been convicted of an intentional crime prosecuted by public indictment or a tax offence.
The following entities can be Partners to a project:

non-governmental organisations, public and private entities, non-profit and for-profit entities (excluding self-employed sole traders) based in:
international organisations , their bodies and representations,
informal groups from Poland, on condition that they act for public good, are voluntary and non-discriminatory, and are independent of local, regional and national authorities, as well as other public authorities, political parties, religious institutions and for-profit entities.
For more information, visit EEA Grants.