Deadline: 9-Dec-22
The Philip L. Graham Fund is now open for applications to support groups providing educational, health, community enrichment, and arts programs and services to communities in and around Washington, D.C.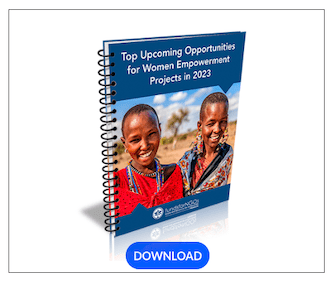 Named for the late Publisher of The Washington Post and President of The Washington Post Company (now Graham Holdings Company), the Philip L. Graham Fund devotes its resources to the betterment of the Washington, D.C., metropolitan area.
Focus Areas
Health & Human Services

The Health & Human Services segment of the Fund's portfolio is the largest portion of the Fund's giving and includes a wide array of services designed to ensure everyone in the greater metropolitan area has access to the tools necessary for healthy and productive living. Nonprofits providing shelter, food, medical care, and workforce development programs to members of their community are a high priority for the Fund as well as efforts to increase access to fresh foods, legal services, routine primary care and dental visits, and comprehensive behavioral health services for children and adults.

Education

The Philip L. Graham Fund is committed to supporting efforts to advance and expand educational offerings for children and adults in the Washington, D.C., metropolitan area. The Fund gives high priority to programs that improve public education and adult literacy.

Arts & Humanities

From its earliest days, the Philip L. Graham Fund has supported both large and small arts organizations in and around Washington, D.C. Many of the city's largest and most innovative theater companies, museums, dance companies, and arts education programs can trace their earliest funding back to the Graham Fund. The Fund remains committed to supporting longstanding organizations devoted to bringing high-quality and unique programs to the community and to seeking out new organizations bringing fresh ideas and offerings to the metropolitan area. The Fund is specifically interested in arts programming that shows a clear intersection with one of the Fund's other focus areas.

Community Endeavors

Recognizing the importance of Washington, D.C., to the nation and the world, the Fund considers requests from institutions that tell the stories of the country's history, values, and accomplishments and strengthen the greater metropolitan community as a whole. This includes support for a broad spectrum of organizations, such as institutions of national significance located in the metropolitan area, improvement of local parks and playgrounds, and efforts to help their community through programs that strengthen families and neighborhoods.
Funding Information
The Fund typically awards grants ranging in size from $30,000 to $75,000, with larger grants awarded on occasion.
Eligibility Criteria
To be considered for a grant, an organization must:

Be a 501(c)(3) public charity
Serve residents of one or more of the jurisdictions in the Fund's giving footprint, which includes:

Washington, D.C.
Maryland: Charles, Montgomery, and Prince George's counties
Virginia: Arlington, Fairfax, Loudoun, and Prince William counties and the cities of Alexandria, Falls Church, Manassas, and Manassas Park

The Fund no longer accepts proposals from organizations located in or primarily serving residents of Calvert, St. Mary's, or Stafford counties.

Align with the Fund's giving priorities and provide services that fit into one or more of its Focus Areas
Meet the eligibility requirements for past applicants and grantees. Eligible organizations will have:

Not received a grant from the Fund in the previous twenty-four months;
Not had a funding request declined by the Fund in the previous twelve months; and
Submitted a Final Grant Report for any previously awarded grants
Ineligible
Individuals
Government agencies
Membership organizations
Individual public, nonpublic or private schools and universities
Parent Teacher Associations
National or international organizations or concerns
Hospitals or hospital foundations
Organizations significantly involved in advocacy, litigation, or efforts to change public policy
For more information, visit Philip L. Graham Fund.