Deadline: Ongoing
Rabobank Foundation is seeking applications from eligible organisations to fund projects on education and water supply.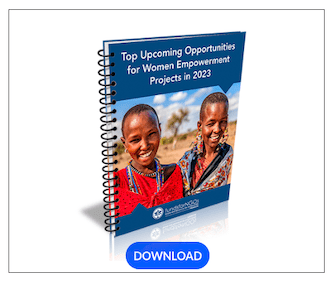 Being established in 1973 in Netherlands, the Rabobank Foundation works to improve "the lives of the underprivileged and disadvantages groups of people in society by providing them with the opportunity to live full and independent lives." It provides funding to NGOs in which half of its funding support is for projects in Netherlands while the other half is allotted to development interventions in developing countries.
Themes
Education

The study or training programme and/or;
Study material related to the study or training programme.
For vocational education, starting entrepreneurs and training of trainers

Water Supply

People (clean drinking water);
Flora and fauna (irrigation facilities).
Including education on and raising awareness for hygiene and the local management of the water facilities.
Grant Information
The maximum amount that can be requested is € 15,000.
For amounts higher than € 5,000 co-financiers must be found.
Donations will only be paid once it can be proven that funding for the entire project is in place.
Evaluation Criteria
Rabobank client and/or link with employee (if it involves a foreign foundation);
Registered legal entity, proven track record of the foundation, and a clear and realistic financial basis (excerpt Chamber of Commerce, annual report and budget);
Project is located in a focus country and theme is education or water supply.
The project's continuity/sustainability is guaranteed;
The project focuses on self sufficiency of the institution and/or people;
The local population is closely involved in the project (support and labour);
Innovation and a clear relation with the community are preferred.
How to Apply
Interested applicants can send their application forms at the address given on the website.
Eligible Country
For more information, please visit: https://www.rabobank.com/en/about-rabobank/in-society/rabobank-foundation/employees-fund/apply-donation/index.html