Deadline: 28-Aug-23
The U.S. Embassy in Botswana's Public Diplomacy (PD) Section is pleased to announce that funding is available through its Public Diplomacy Small Grants Program.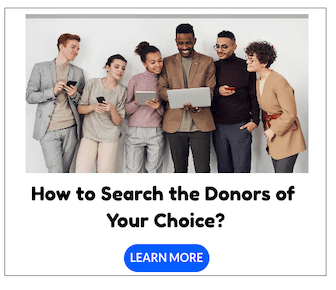 Purpose of Small Grants
PD Gaborone invites proposals for programs that strengthen the bilateral relationship between the U.S. and Botswana, build up Botswana's knowledge-based economy, promote renewable energy, promote climate change adaptation and mitigation, empower women in public leadership, enhance security, reinforce conservation roles, motivate the development of civil society, encourage diversity and inclusion of minority groups, and facilitate cultural and exchange programming  that promotes shared values and bilateral cooperation.
All programs must include an American cultural element, or connection with American expert/s, organization/s, or institution/s in a specific field that will promote increased understanding of U.S. policy and perspectives.
Examples of PD Small Grants Program programs include, but are not limited to:

Academic and professional lectures, seminars, exchanges, and speaker programs.
Artistic and cultural workshops, joint performances, and exhibitions.
Cultural heritage conservation and preservation programs.
Natural resource management workshops for local community-based organizations.
Anti-pollution and waste management awareness workshops for communities and cities management officials
Purpose of University Partnership Grants
PD Gaborone invites proposals to strengthen existing ties and foster new collaboration between U.S. and Batswana universities. Focus areas include promoting faculty and student exchanges, facilitating joint research, building administrative capacity, and creating public-private partnerships. Program proposals should address how relationships between institutions will be sustained after U.S. government funded efforts are concluded.
Specific Program Objectives: Promote U.S.- Botswana faculty and student exchanges, particularly the development of degree programs that promote the development of Botswana's knowledge-based economy. Facilitate joint research, especially in agriculture, food security, and STEM. Provide training and transfer skills in all aspects of university administration through subject-matter exchange programs. – Explore public-private partnerships, with an emphasis on commercialization, technology transfer, and job creation.
Examples of University Partnership programs include, but are not limited to:

Curriculum development and teacher training.
Faculty and student exchanges
Joint research projects and professional exchanges.
Inclusive education best practices and implementation.
Priority Program Areas
All submitted proposals must address at least one of the five U.S. Foreign policy objectives below:
Promote democratic principles including freedom of speech, particularly if they share best practices for citizen advocacy or explore the challenges modern media houses face in a digital economy and the ethical standards needed to gain public confidence. Projects:

improve capacity and skills of journalists to effectively report news;
educate the Batswana public about the role of press in democratic societies;
encourage independent press and reporting.

Foster social inclusion of underserved communities, such as (but not limited to) disabled persons, LGBTQI, minority ethnic groups, and those in remote areas. Projects:

encourage community mobilization;
public education, cultural sensitization, and exchanges;
encourage inclusive education practices and policies.

Promoting the use of sustainable clean energy resources in order to diversify the economy, develop the region at the local level, and call for greater climate change action. Projects:

support educational institutions in developing curriculum or training Batswana students in climate change adaptation and mitigation skillsets – including renewable energy skills to meet the renewable energy policy goals of the Government of Botswana;
educate the Batswana public on the impact of climate change and the economic opportunities for Botswana through clean energy;
improve local communities through clean energy and climate friendly development.

Advancing innovative and sustainable actions supporting climate change adaptation and mitigation measures, sustainable natural resource and biodiversity management, and conservation efforts through equitable, inclusive, and responsible practices. Projects:

increase public awareness about the impact of climate change and the link to key issues including food security, drought, economic growth, and biodiversity;
increase capacity of local NGOs and community based organizations to effectively advocate for increased local community input in environment, natural resource management, and conservation policy and practice;

Empowering Women and Girls to Lead. Projects:

enhance or support empowerment of women and girls through public service, and political and leadership roles leading up to the Botswana 2024 elections;
prepare/train women for non-traditional careers in science, environmental conservation, natural resource management, and technology that support Botswana's economic, conservation, climate change and energy policy goals and are in support of transitioning to a knowledge-based economy
Funding Information
Length of performance period: 6 to 24 months
Number of awards anticipated: 4 to 6 awards for small grants and 1-2 awards for University Partnerships (dependent funding availability)
Award amounts: awards may range from a minimum of $10,000.00 to a maximum of $50,000.00 for small grants, and a minimum of $150,000.00 to $250,000.00 for university partnership initiatives.
Total available funding: $150,000.00 (small grants) and $250,000.00 (university partnerships)
Anticipated programs start date: within three months of funding approval.
Ineligible Activities
The following types of programs are not eligible for funding:
Programs relating to partisan political activity.
Charitable or development activities.
Programs that support specific religious activities.
Fund-raising campaigns.
Lobbying for specific legislation or programs
Scientific research.
Programs intended primarily for the growth or institutional development of the organization; or
Programs that duplicate existing programs.
Participants and Audiences
Small Grants

The award is open only to registered not-for-profit groups, associations, non-governmental organizations, community-based organizations, and individuals. The groups must be well established, operating for at least one year, and have a history of accomplishments.
They are unable to fund or sponsor government schools, prizes for school competitions, private or for-profit businesses, company start-up costs, direct employee compensation or one-time events.
Recipients can demonstrate their commitment by either contributing to the project financially or providing labor or supplies to carry out the project. Cost-sharing is not required but highly encouraged.

University Partnership Grants

The intended audience are brigades (trade schools), community colleges, and university students, university administrators, corporations, the NGO sector, and USG alumni.
Proposals that address linkages between renewable energy, agriculture and food security, and other forms of economic diversification are encouraged. Programs that create or grow linkages between academia and the development of the press corps or civil society are also encouraged.
Eligibility Criteria
The Public Diplomacy Section encourages applications from the following:

Registered not-for-profit organizations, including think tanks and civil society/non-governmental organizations with programming experience
Individuals
Non-profit or governmental educational institutions
Governmental institutions

For-profit or commercial entities are not eligible to apply.
For more information, visit U.S. Embassy in Botswana.