Now is the time to build South Africa's Future! Explore the SIX newest grant opportunities by several donor agencies for South African NGOs and CSOs in just one click.
2020 Izele Small Grant Scheme | Offering three grants of US$1,500
Deadline: 15 November 2020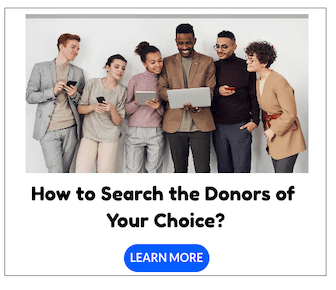 The 2020 Izele Small Grant scheme is open to all conservation areas, organisations, groups, or businesses based in Eswatini, South Africa and Mozambique. They are offering three grants of US$1,500, one each for an Eswatini-, Mozambique- and South Africa-based organisation.
Eligibility Criteria
This grant scheme is not open to individuals.
For your project to be eligible, it must contribute towards the conservation of biodiversity and be based in Eswatini, South Africa or Mozambique.
Joint Gender Fund: Inviting CBOs to submit Funding Proposals – South Africa
Deadline: 26 October 2020
The Joint Gender Fund is inviting proposals from CBOs working in the area of land rights to submit funding proposals to advance their work and strengthen their institutions. The Joint Gender Fund (JGF) is a funding mechanism consisting of, Ford Foundation and RAITH Foundation (as primary contributors).
The Fund provides funding to civil society organizations undertaking gender-based violence (GBV) programming. The JGF supports integrated, comprehensive and transformative programming interventions that contribute to a strengthened sector that is more able to respond to gender-based violence (GBV).
Grant Amounts
Between R100 000 – R150 000 per year.
Eligibility Criteria
All organizations applying for funding must comply with all the criteria listed below.
Identify as a community-based organization (CBO) or grassroots woman's movement working in South Africa;
Work on human rights/development issues as a core business;
Have adequate financial and management systems or show commitment to putting such systems in place;
Have a governance structure that is active and involved;
Have strong leadership, participation and empowerment by people who experience gender-based oppression (particularly women);
Have a vision for transforming unequal gender power relations;
Demonstrate alignment with the overall strategy of the JGF.
SEED Starter Programme for Young Teams of Entrepreneurs in South Africa
Deadline: 30 October 2020
The SEED Starter invites applications from teams (2 to 5 members per team) who develop green and inclusive business solutions to key social and environmental challenges in South Africa. Selected teams will receive support on turning their business idea into reality.
It promotes the incubation of new eco-inclusive enterprises. Setting up a business is both an exciting and challenging task. Turning an idea into a product or service customers actually want to buy requires not only a deep dive into the market but also business skills and bringing together the right team and partners. Considering all aspects can be challenging. Therefore, SEED supports young teams of entrepreneurs with innovative business ideas through the SEED Starter program.
Why should you Apply?
Selected teams will:
Receive a free entry for the business model DESIGN (3 days) & REFINE (2 days) workshops;
Access expert guidance & tailored support to turn your business idea into a reality;
Apply the SEED Starter Toolkit that contains different business tools and step-by-step guidelines to develop your business idea;
Benefit from free mentorship support during the TEST phase to try out your business idea;
Network and share peer-learning opportunity with like-minded entrepreneurs;
Be eligible to apply for a SEED Grant after successfully completing the SEED Starter workshops.
CSI Funding Programme | Promoting Skills Development in South Africa
Deadline: 30 March 2021
The Growth point Properties is seeking applications for its Corporate Social Investment (CSI) Funding programme that promote skills development and empowerment, rather than dependency. Acknowledged as being at the forefront of sustainability and as leaders in the field, the foundation aims to impact the lives of the previously disadvantaged and marginalised groups by creating opportunities for them to thrive.
The Growth point Properties is also focused on supporting education across South Africa because the foundation believe that partnerships with educators will yield positive results towards the common vision of building a better life for all.
Focus Areas
Early childhood development;
Primary school learning;
High school learning;
Youth development for job creation.
Multi Agency Grants Initiative (MAGI)bto promote Social Justice
Deadline: 26 October 2020
Hlanganisa Institute for Development in Southern Africa (Hlanganisa) is inviting community-based organizations implementing programmes that aim to promote social justice to apply for funding and technical support through the Multi Agency Grants Initiative.
The Multi-Agency Grants Initiative (MAGI) is a collaborative donor initiative which was established in 2006 to provide funding and capacity building support to Community Based Organizations (CBOs) located in disadvantaged areas within South Africa with high levels of poverty. MAGI's vision is of a South Africa in which CBOs are able to meet the needs of their members and contribute to building a society characterized by equality, fairness, dignity and justice, in which the state and the private sector meet their social obligations and inequality is incrementally addressed.
Funding Information
Grant sizes: R50 000 – R100 000 (up to 18 months)
Eligibility Criteria
Community-based organizations, social movements, community groups in the process of formalizing as a Non-Profit Organization with a functioning governance structure are all eligible to apply;
Able to demonstrate that joint activities have taken place using a collaborative or partnership approach;
Community support or contribution to the programme either through time, materials or financially;
The benefit to the community must be clearly defined;
The role that women play must be clearly shown, both in terms of how they participate in leadership and decision making and in how they benefit and are empowered;
Organizations must be rooted in the community;
Programmes that address inequality seek to build community cohesion will be considered for support;
Programmes aligned to the thematic areas of the Fund viz. social cohesion, access to justice, access to services and local economic development;
Activities must demonstrate measurable results/outcomes;
Record keeping and financial systems in place.
Open Call: Arts & Culture Trust (Act) Building Blocks Programme 2020
Deadline: 31 October 2020
The Arts & Culture Trust (Act) Building Blocks Programme 2020 funded by the National Arts Council (NAC) has been launched for a large number of arts and culture practitioners across South Africa to bolster their professional and business acumen with an arts specific framework.
Eligibility Criteria
Only South African nationals may apply and projects must take place in South Africa. Allocation of grants is at the discretion of the ACT board of trustees. The decision about all applications for funding is final and no further correspondence will be entered into.
Important: Due to capacity only 5 companies/oganisations/artists from each province in South Africa will be selected to participate.